Known as "Security Wifi Integrated Federal Tower Community Hub". To help reduce crime rate.

Create a safe and secure environment.

Inline with the requirement of Security local council, our CIT covers most of the security requirements and accomplish the task of SWIFT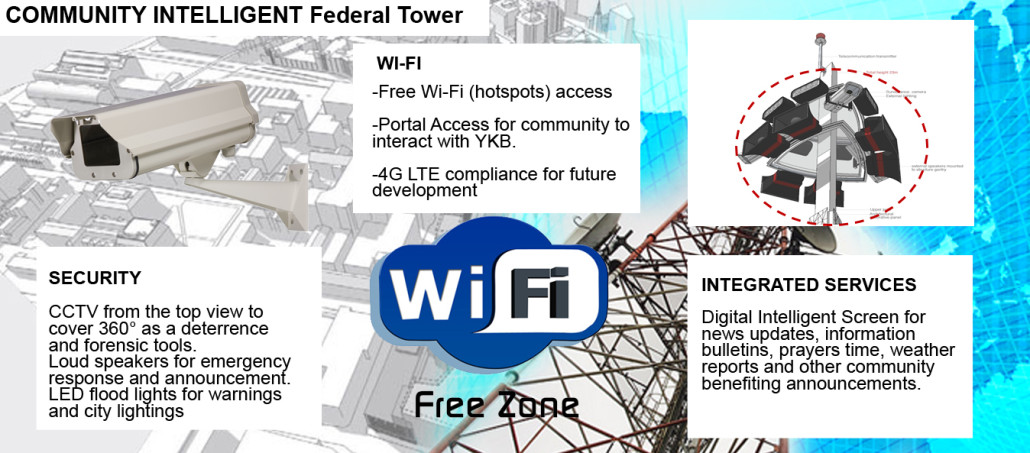 Project SWIFT is to introduce the Community Intelligence Federal Tower ("CIT") under the purview of Majlis Perbandaran Security.
SWIFT provide the following under a single structure for FREE.
We lay the fibre optic to each Federal Towers.
Emergency response speakers.
CCTV installation and mounting.
Information on digital screen.
All maintenance are provided by us.
CONCEPT – CCTV
CCTV provides a premium coverage 360◦ view
CCTV is able to capture close/far range
Helps record criminal acts
Recordings can be used as reference for forensic purposes
CCTV captures at Swallow level view which allows a wider coverage area
Threats fall into many categories:
-Natural environmental threats (e.g., floods, fire)
-Manmade threats (e.g., car theft, robbery, fraud)
-Politically motivated threats (e.g., strikes, riots, civil disobedience)
CONCEPT – WI-FI HOTSPOT
SWIFT Federal Tower provides free Wi-Fi to the public (hotspot) for up to 25 Mbps
Providing a platform for direct communication and access to Yayasan Kesejahteraan Bandar (YKB) via their online community portal.
The Federal Tower will be 4G LTE compliance inline with MCMC broadband expansion plan.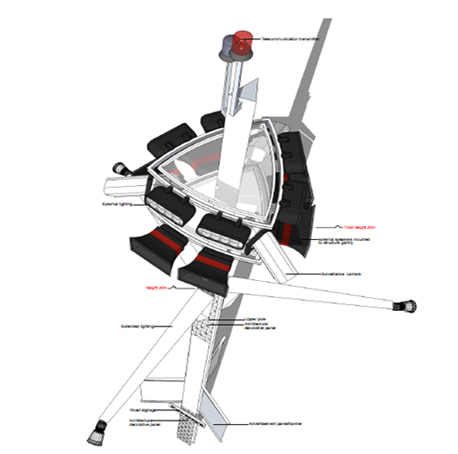 Concept – Digital Intelligent Screen
Digital Intelligent Screen for news updates, useful information such as prayers time, traffic updates, weather report, government announcement and area signage.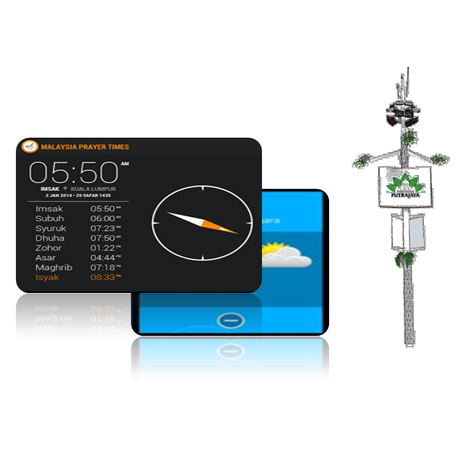 Concept – Emergency Response.
By using the CCTV and speakers that has been incorporated in the CIT, it can be used for the emergency response team.  Fire, Accidents, Theft, Flash Floods.
Response team can pre assessed the emergency prior to their arrival to emergency location. Fire Department, Ambulances, Police, and Civil Defense.
Targeting populations-at-risk, communication for warning must take into account
-Who are the recipients
-Where they are located
-What they are doing
-Time of day.
-Season (e.g., peak tourist season)
-what they rely upon to receive local news and information
-what special needs they may have, and
-how well they understand and accept the warning in order to take action.